As a passionate Sligo man, a father and restauranteur, Anthony's true love is showcasing local and seasonal produce in an artistic environment.
Anthony is " THE NORTH WEST'S ULTIMATE FOODIE" and in March 2019 was awarded "LOCAL FOOD HERO" for Sligo & Connaught.
He dedicates his time to being a champion of Sligo and the Wild Atlantic way, working closely with Failte Ireland to power the local food revolution in the Northwest.
Having previously held the position of chairman, Anthony is now on the board of the Sligo Food Trail, which has been energetically and effectively putting the dynamic food culture of the beautiful city of Sligo on the culinary map of Ireland. He is also past President of the Restaurant Association of Ireland.
Anthony is a restaurateur, in his benchmark Eala Bhan restaurant (recently awarded best seafood venue), as well as his newest addition, Hooked winner of many awards and recognitions also, located on Tobergal Lane in Sligo.
Hooked is inspired by the traditional butcher's shop which Anthony's father Joe had in Sligo for many years. Joe Gray supplied the town with handmade award winning products and Anthony wanted to incorporate a piece of his family history into his ventures.
On a daily basis Anthony and his team put the tastes of Sligo and the North West of Ireland right there on your plate, sourcing superb artisan ingredients to complete his picture of  proud, self-contained and ambitious food therefore he makes the ideal host to guide you in sampling the best that Sligo has to offer.
His relationship with other local businesses and suppliers allows him to bring together the best of the Wild Atlantic Way for you to enjoy on Taste of Sligo Tours. 
Anthony would like to continue to inspire others and dedicate time to communicating the wonderful culture and produce that we have here in the Wild Atlantic Way.
He welcomes media and event opportunities that allows him to contribute to the development of the Northwest of Ireland and his campaign to promote healthy eating for kids.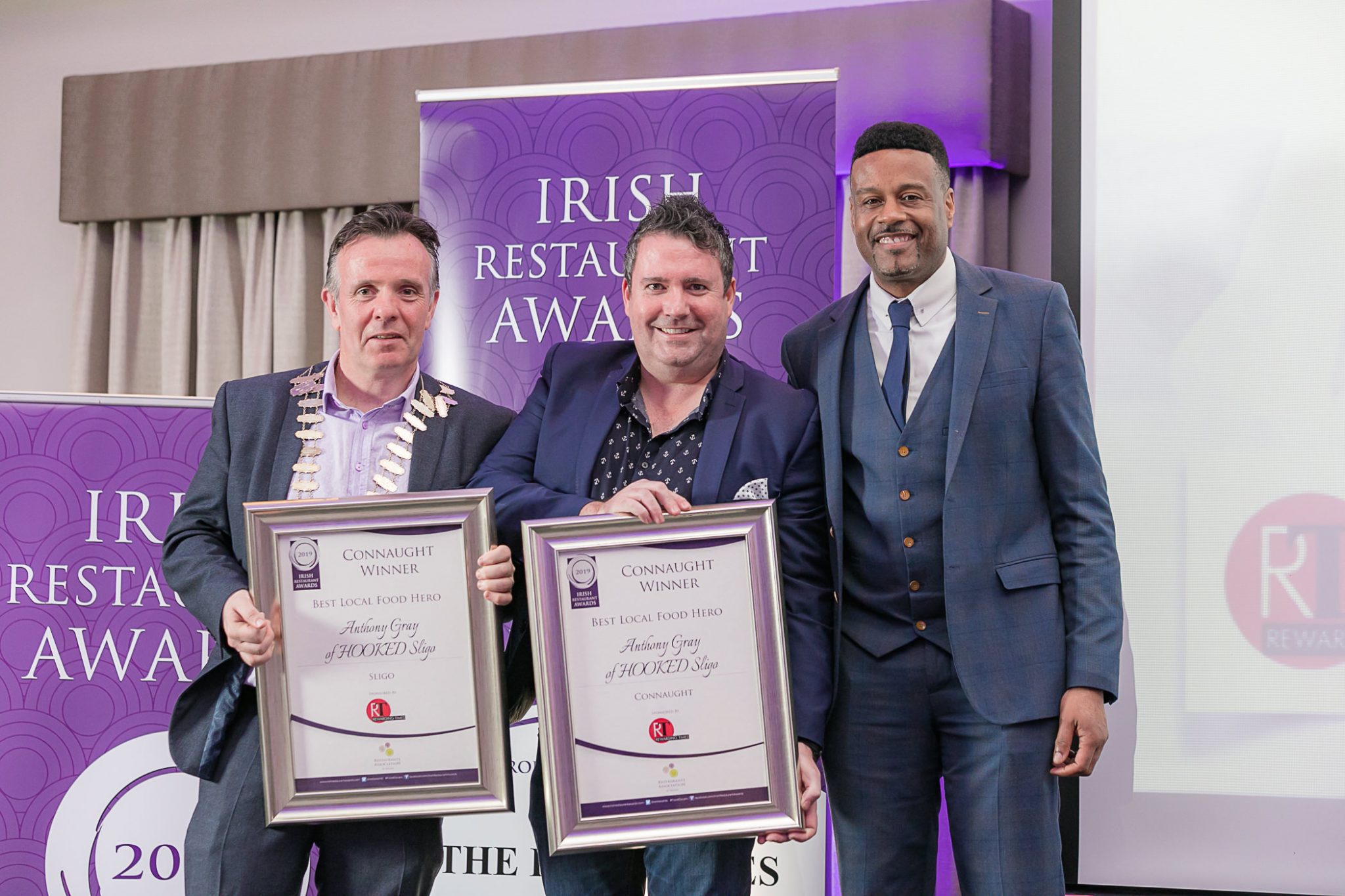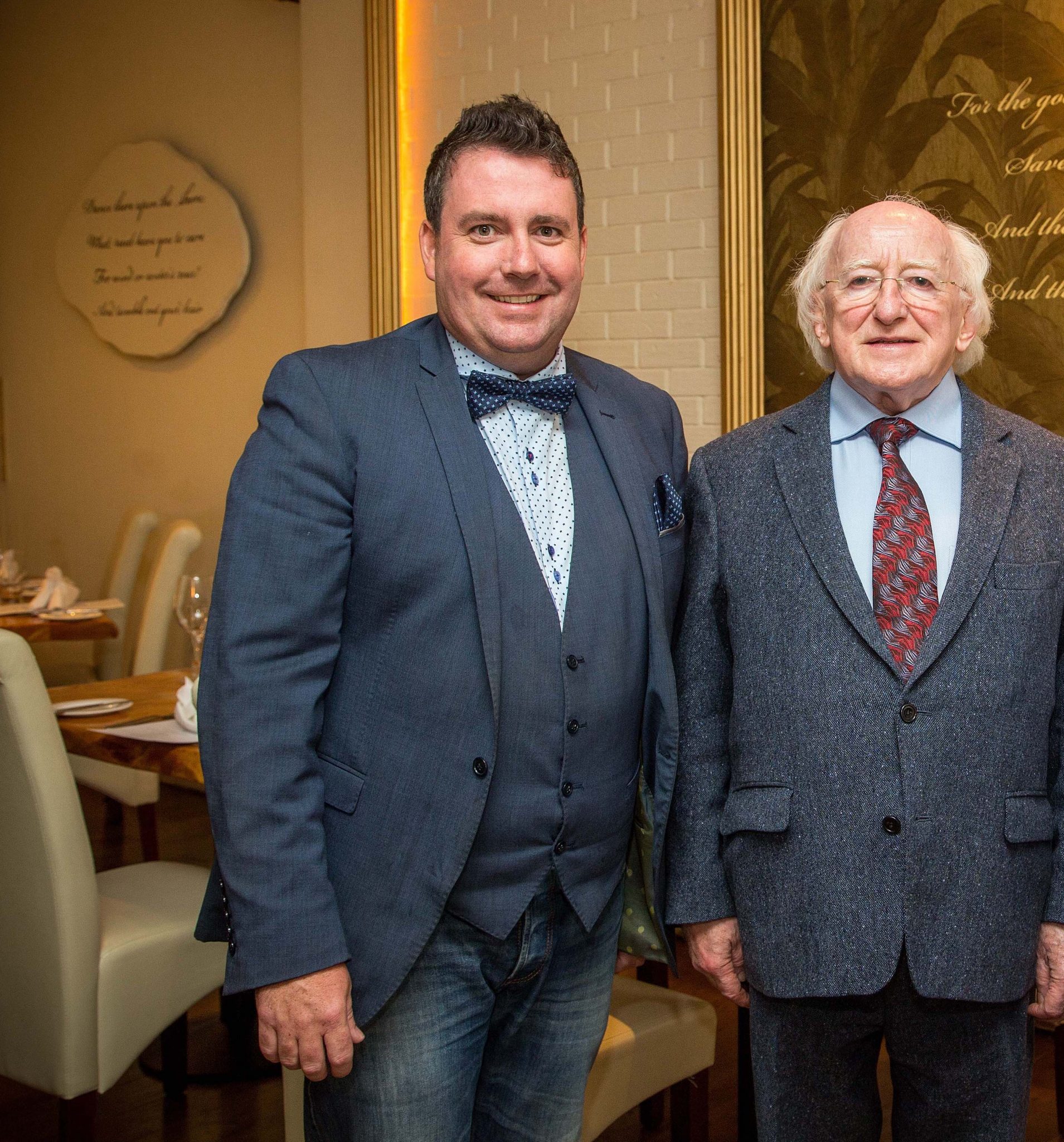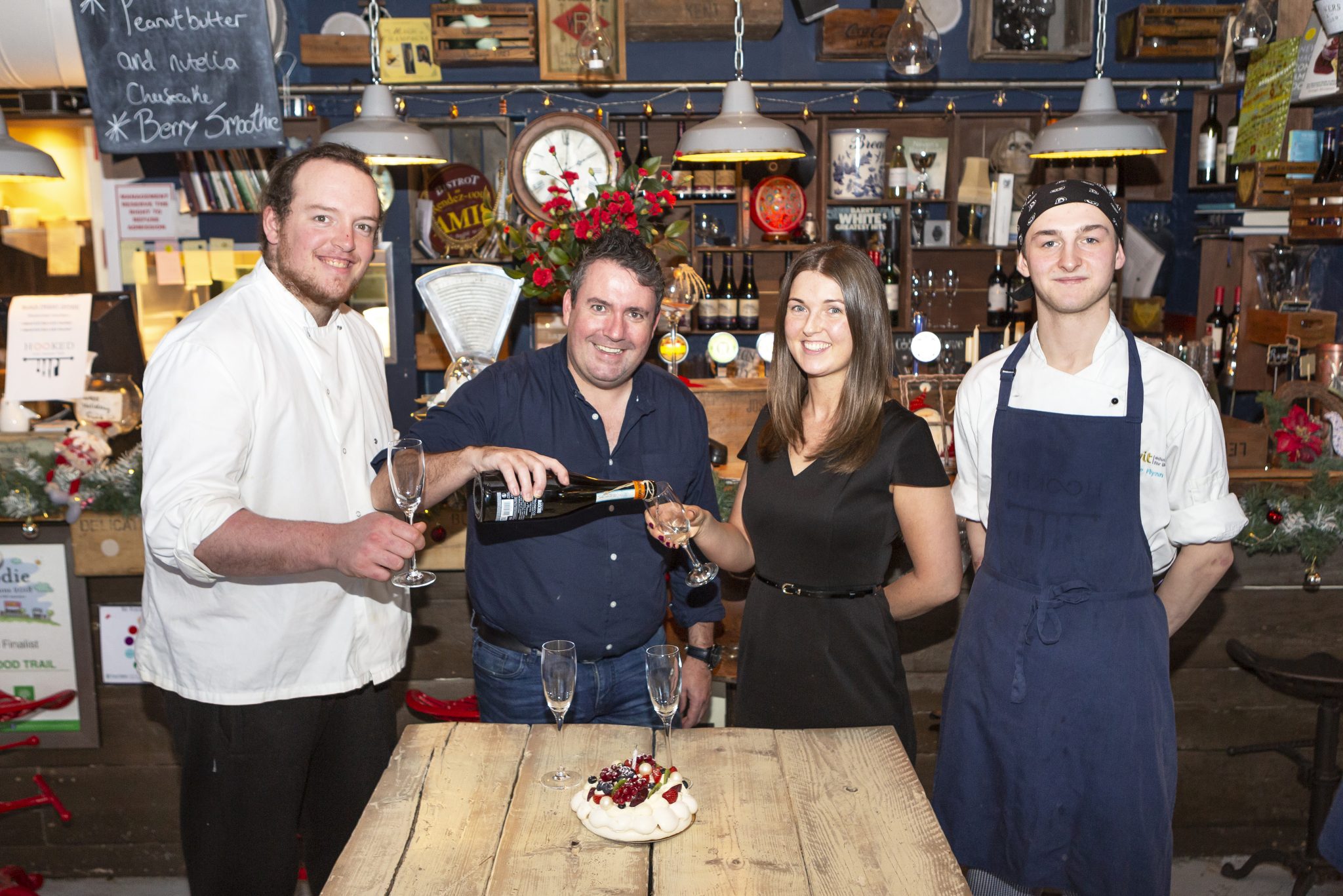 Anthony's passion for promoting and safeguarding the food industry in the Wild Atlantic Way is fulfilled through his latest venture 'Taste of Sligo Food Tours' a foodie tour of seven of Sligo's finest food and beverage venues with a tasting variety to suit many demographics.
Tours are customised for corporate groups, tourists and special occasions offering 2 hours 30 minutes of culinary delight.

TOUR HOURS

WED – SAT
12:00pm – 2:30pm
3:00pm – 5:30pm
HOW IT WORKS
This is a 2.5-hour long food walking tour, you will visit seven Sligo venues, taste and sample local craft beers and dishes with the freshest local produce. It's is all about getting together and sharing food, drink, experiences and stories. There is no better way to explore Sligo than through its hospitality industry in good company.
 Booking is essential. €55 per person, parties of 8 or more (maximum of 50).
DATES ALSO AVAILABLE FOR BOOKINGS OF 1-7 people see dates here 
To book contact Hooked hookedsligo@gmail.com or call ++353(0)719138591
Make an Enquiry
Invite Anthony to speak or teach at your event . Anthony welcomes media opportunities to enable him to further build awareness of the wonderful offerings of Sligo.