In the media
 
We have been delighted with the feedback on our food tours from food experts, tourism ambassadors and press editorial so far.. we have some to share with you below so that you know what to expect!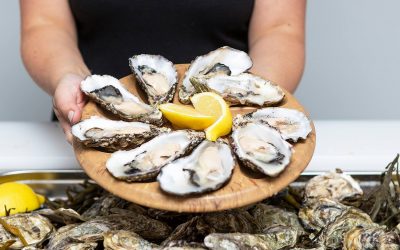 ERIN LINDSAY from Image Magazine enjoyed our Taste of Sligo food tour and shared her experience. "The tour, for a very reasonable €55 per person, brings tourists and food-lovers alike on a tour of Sligo and more, importantly, of its food. Patrons are brought around...
read more

"The culinary delights offered by the Taste of Sligo Food Trail makes it a foodie's dream.
There's something very satisfying about eating a delicious meal made from quality and fresh ingredients while supporting local businesses"
Aakanksha Surve from Irish Daily Mirror

"
Sligo should be your new destination for foodie holidays

"
"Every step of the way, Gray's genuine relationship with local producers is clear, and it makes the food taste that much better knowing it's been farmed, fished and made with love for the city.
At every pitstop, I savoured the samples and knowing the story behind them left a sweeter aftertaste"

"All I can say was that it was incredible!"
" I had imagined it to be the way it was but think it was even better. The quality of food and service was second to none. I loved the mix of the suppliers talking on the trail as this broke it up a little. Both Eala Bhan and Hooked looked superb, the food was delicious and the Oyster Experience was superb. It was lovely and buzzy and the oysters were incredible. Connolly's was also great and the perfect end to a great afternoon."
Paula, Radisson Blu Hotel

"
Sligo is unspoilt… it's pure wildness

"
"Anthony the host has an infectious enthusiasm for running restaurants and an undying love for his home county paired with the utmost commitment and dedication to the local food and drink suppliers.
Visitors are in for a treat as they dine along the western coast in Ireland, especially at places like Hooked – which has just been announced as the recipient of the Bord Bia Restaurant of the Year 2019 in association with Georgina Campbell's Ireland Guide"
GastroGays, Food & Travel

TOUR HOURS

WED – SAT
By Appointment only - Groups of 6+
Booking is essential. €85 per person, parties of 6 or more (maximum of 50).
To book contact Hooked hookedsligo@gmail.com or call ++353(0)719138591