Taste of Sligo
The Taste of Sligo food tour is a 2.5-hour long foodie tour of Sligo's finest food venues. Host Anthony Gray takes you into the heart of Sligo town to experience a selection of exquisite culinary delights from Sligo's award-winning hot spots. You will visit 5-7 of the best of Sligo's venues, taste and sample local food, Wild Atlantic way ingredients and locally distilled beverages with a focus on the freshest Sligo produce. There is no better way to explore Sligo than through its hospitality industry and even better in the company of those who know and love Sligo's food scene. 
Sligo is a foodie heaven! Allow us to guide you..
More Info
Book a Tour
With this tour you will leave with a stomach full of traditional food, sourced and created right here in the wild Atlantic Way. Your host restauranteur and Tourism expert, Anthony Gray will share local knowledge and sightseeing tips, to enhance the pleasure.
A truely memorable experience with friends, family or colleagues and something on offer for all tastes. 
You will gain insight into Sligo's finest food experiences, the venues and the people behind them, whilst sampling the ever-changing melting pot of local ingredients, flavours and culture of Sligo.
Anthony will ensure that you also capture some great music, local atmosphere and a taste of the simply breath-taking scenery that we have in abundance here in beautiful Sligo.
This is a walking food tour on which 'craic agus ceol' (fun & music) is the dish of the day.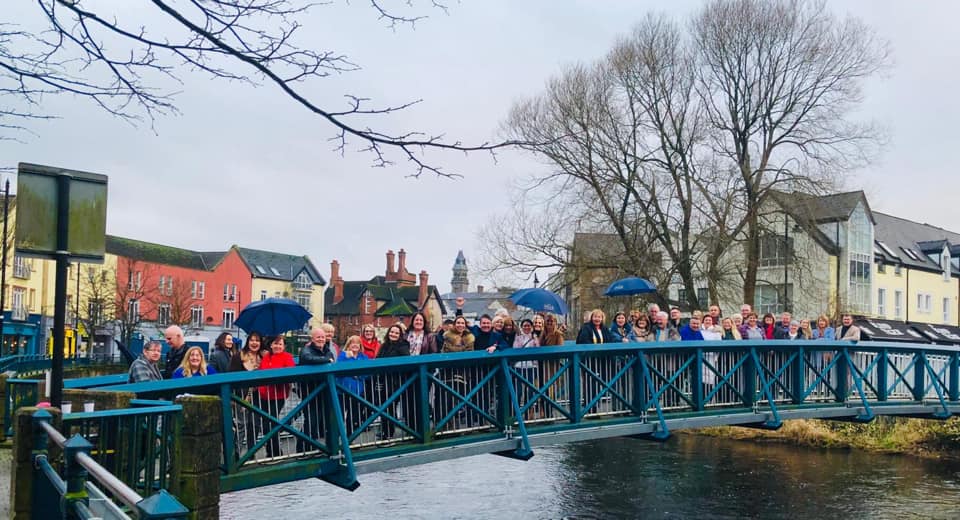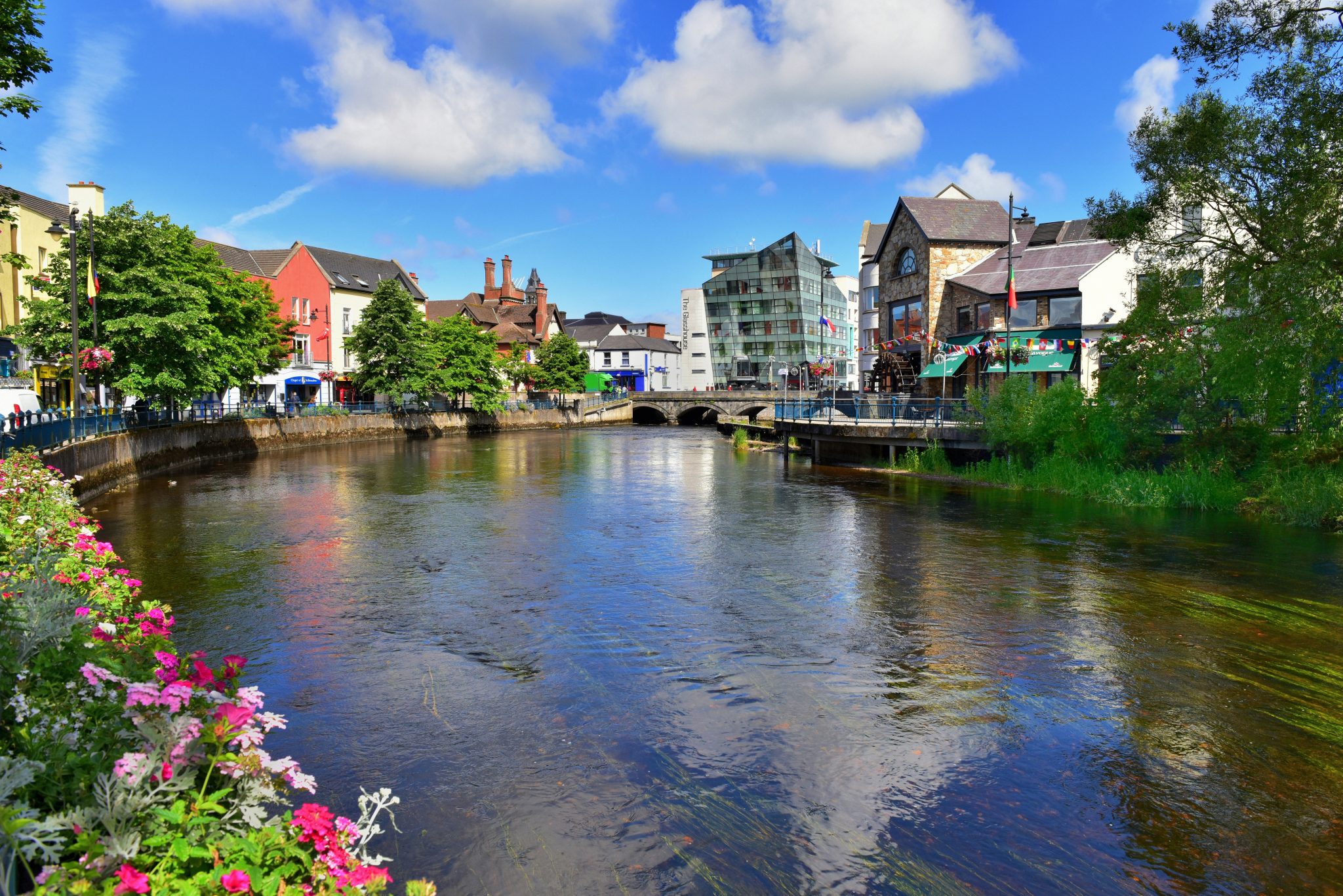 We can customise the tour for you
Add afternoon tea, brunch, alcohol, non alcohol.. vegetarian .. we cater for all dietary requirements.
Hooked's informal menu has a strong focus on freshness and quality. Head Chef Joseph McGlynn sources as much as possible locally and likes to use organic produce. Breakfast, Brunch, Lunch & Dinner with an quirky vibe.
Multi award winning restaurant
HOOKED has won many awards since its opening. Such as the 2019 Irish Restaurant awards, Yes Chef awards, featured in Georgina Campbell & Lucinda O Sullivan guides .. the list goes on.
Indulge in Sligo Bay Oysters as a selection of naked or dressed Sligo Bay Oysters are freshly prepared for you. The oysters are served with a glass of crisp white wine, which have been carefully selected to compliment the oysters. Local Sligo Craft Beer also available.
Fine Dining & Afternoon tea
Alongside the finest local produce Eala Bhan are renowned for an exquisite afternoon tea experience . Served daily.
Perfect for a special occasion treat or a ladies day out .
An Early Bird menu is offered 5pm-6.20pm daily.
Multi award winning restaurant
Classic food with a contemporary twist. Recently awarded 'Best Seafood Restaurant Connaught' Local seafood hand-selected and artistically prepared to perfection.
Also included in the Georgina Campbell Guide for 2019.
Produce is organic whenever possible, sourced from local suppliers and direct from local producers.
A fine food shop established & run by the Cosgrove family since 1898. A traditional delicatessen stocking a wide selection of local & international produce
Satisfy your sweet tooth with a taste of French Baking, gourmet patisserie homemade chocolates & the finest pastries in Sligo
Add in a little stop off at The Wine Buff for a little wine tasting.. not highbrow, no fancy language, no exam at the end, you end up tasting wines that take you out of your comfort zone, so expanding your knowledge whilst enjoying a nice glass of wine.
We stop at the oldest, award winning traditional Irish bar in Sligo town. Tastings of Fine whiskey, Craft beers, Gin & Local Music
Meet with locals, share stories and learn more about the history of the pub and our County Sligo
The White Hag is an award winning craft brewery from Sligo, up in the north west of Ireland. A young team with a master brewer from Ohio,  exploded on the Irish brewing scene in 2014 with a huge range of unique and banging beers. Popular in Italy, France, and the UK, as well as recently launching in Russia, Netherlands, Germany and China taste them on our tours.    
Lough Gill distillery developed in the historic Hazelwood Estate in Sligo. With Billy Walker, one of Scotland's most respected distillers, who was voted Global Distiller of the Year in 2015. T
Incorporate some whiskey tasting into the tour at Connollys bar of 14-year-old single malts. 

"The culinary delights offered by the Taste of Sligo Food Trail makes it a foodie's dream.
There's something very satisfying about eating a delicious meal made from quality and fresh ingredients while supporting local businesses"
Aakanksha Surve from Irish Daily Mirror

"
Sligo should be your new destination for foodie holidays

"
"Every step of the way, Gray's genuine relationship with local producers is clear, and it makes the food taste that much better knowing it's been farmed, fished and made with love for the city.
At every pitstop, I savoured the samples and knowing the story behind them left a sweeter aftertaste"

"All I can say was that it was incredible!"
" I had imagined it to be the way it was but think it was even better. The quality of food and service was second to none. I loved the mix of the suppliers talking on the trail as this broke it up a little. Both Eala Bhan and Hooked looked superb, the food was delicious and the Oyster Experience was superb. It was lovely and buzzy and the oysters were incredible. Connolly's was also great and the perfect end to a great afternoon."
Paula, Radisson Blu Hotel

"
Sligo is unspoilt… it's pure wildness

"
"Anthony the host has an infectious enthusiasm for running restaurants and an undying love for his home county paired with the utmost commitment and dedication to the local food and drink suppliers.
Visitors are in for a treat as they dine along the western coast in Ireland, especially at places like Hooked – which has just been announced as the recipient of the Bord Bia Restaurant of the Year 2019 in association with Georgina Campbell's Ireland Guide"
GastroGays, Food & Travel



TOUR HOURS

WED – SAT
12:00pm – 2:30pm
3:00pm – 5:30pm
HOW IT WORKS
This is a 2.5-hour long food walking tour, you will visit seven Sligo venues, taste and sample local craft beers and dishes with the freshest local produce. It's is all about getting together and sharing food, drink, experiences and stories. There is no better way to explore Sligo than through its hospitality industry in good company.
 Booking is essential. €55 per person, parties of 8 or more (maximum of 50).
DATES ALSO AVAILABLE FOR BOOKINGS OF 1-7 people see dates here 
To book contact Hooked hookedsligo@gmail.com or call ++353(0)719138591
Make an Enquiry
Invite Anthony to speak or teach at your event . Anthony welcomes media opportunities to enable him to further build awareness of the wonderful offerings of Sligo.